'HOMECOMING'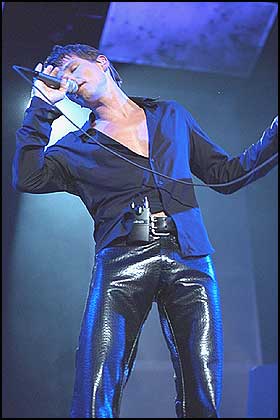 If anyone ever needed proof that a-ha have stood the test of time, they should take a look at this!
This is the very reason we are fighting so hard to get them promoted in the UK, and many other countries also where people are missing out on the opportunity to hear such amazing music.
The Homecoming DVD/Video has captured perfectly the emotion & excitement of the night.
Both old and new tracks performed to a standard most modern bands could only dream about!
This is a performance to be proud of. Morten's voice - perfection itself - sends shivers down your spine with every word and Paul's fantastic performance just goes to show what a talented songwriter/guitarist he is. And Magne, as ever, has a presence as big as Vallhall itself!

This is a once in a lifetime combination - they've still got what it takes - and it shows!
Morten's voice especially beautiful on songs like 'Thought that it was you', 'You'll never get over me', & Hunting high & low'.
He seems to possess that rare ability to bring a lump to your throat & a tear to your eye with a single note!

With the guys in the band looking like they really are enjoying themselves, and Anneli Drecker leaping madly about in the background it's hard to sit still whilst watching! ( I dare any of you 'not' to sing along!!)

This is a-ha at their best - if only we could get to see this a little more often!
- Well, we are trying!! -

Thank you a-ha, I hope you know how much you are loved, admired & respected!


Written by Julia