Q: Do any a-ha fans make appearances in your stories?

A: Yes!! Sometimes I do include fans, although I try to abstain from doing this. I have been known to "slip" a name in here and there. I won't mention any names but you all know who you are. I try not to grandstand anyone in particular. That would take away from the central characters. I almost used a yeti (bigfoot) once, but thought it would not be wise to, knowing full good and well that they have terrible hygiene (phew!).

Q: What number "Lesson" are you currently working on?


A: Presently, I am working on Lesson 9 and will try to wrap it up as soon as I can. It takes place in Oslo, Norway.

Q: What is the longest "Lesson" you have written to date?
A: The longest lesson would have to be Lesson 8. Lesson 8 tells the story of a weekend holiday in Innsbruck, Austria. There are 12 parts to the story and most of the settings (i.e., the hotel), actually do exist.


Q: How long does it take you to write a "Lesson"?

A: It usually takes me about 2-3 weeks to complete the average lesson. However, it has taken longer for some of the more substantial ones.


Q: Where can the fans find the "Lessons"?
A: The Lessons can be found at A-Ha "Cold as Stone" website in the "funny stuff" section. I believe you have a link to it.

Q: Have you ever met Morten, Magne or Paul?

A: Sadly... No. Perhaps I will someday. I have been to two A-Ha concerts. One in 1985 and the other in 1986.

Q: How do you make the characterisations of the guys? Are they based on fact, or just your imagaination?

A: All the character traits have been a fabrication loosely based on their true selves. They are totally my perceptions of how each of them would handle themselves given particular situations. They appear to be doing fine for the moment. I do keep the character traits consistent, that way it helps to keep the stories believable.

Q: What do you think the guys would think of your "Lessons"?
A: I think that they would enjoy them. Idolatry is flattery, isn't it? I know that they would take the Lessons all in fun, which is why I have written them in the first place.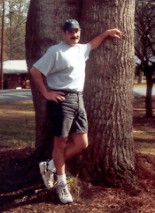 Carry on reading down the page to find an exclusive "Lesson" written only for this website and its campaign!!